Part of Hello Services Ltd
Coverage of 89% of UK cities and towns
7 types of cleaning services available
Over 200 professional cleaners
Over 50 domestic/regular cleaners
7 days a week service
UK based office for support and queries.
The founder
Sarbaz Hassan, the founder of Hello Cleaners, is a passionate entrepreneur with a vision to revolutionize the cleaning industry in the UK. In 2019, he established Hello Cleaners as part of Hello Services, driven by his ambition to deliver five-star professional cleaning services that exceed customers' expectations.
Thanks to his hard work and dedication, the company grew rapidly, expanding from a small team of one office person to a dynamic workforce of 12 full-time office staff and over 200 professional cleaning teams spread across the UK. Sarbaz's relentless pursuit of excellence and his commitment to customer satisfaction have enabled Hello Cleaners to become one of the most trusted and respected cleaning services providers in the UK
The story
Hello Services is a trusted and fully accredited company that offers a comprehensive range of high-quality home services to meet the needs of its customers. The company is committed to delivering top-notch services that exceed customer expectations and offers a hassle-free experience.
Hello Cleaners, part of Hello Services Ltd, was established in 2019, bringing years of experience in the cleaning and moving industry. The founder of the business, Sarbaz, has been in the field since 2010, providing customers with a decade of experience and expertise. This ensures that customers can enjoy top-quality services and expertise from a company that truly cares about their satisfaction. With a commitment to excellence, Hello Services continues to be a leading provider of home services in the UK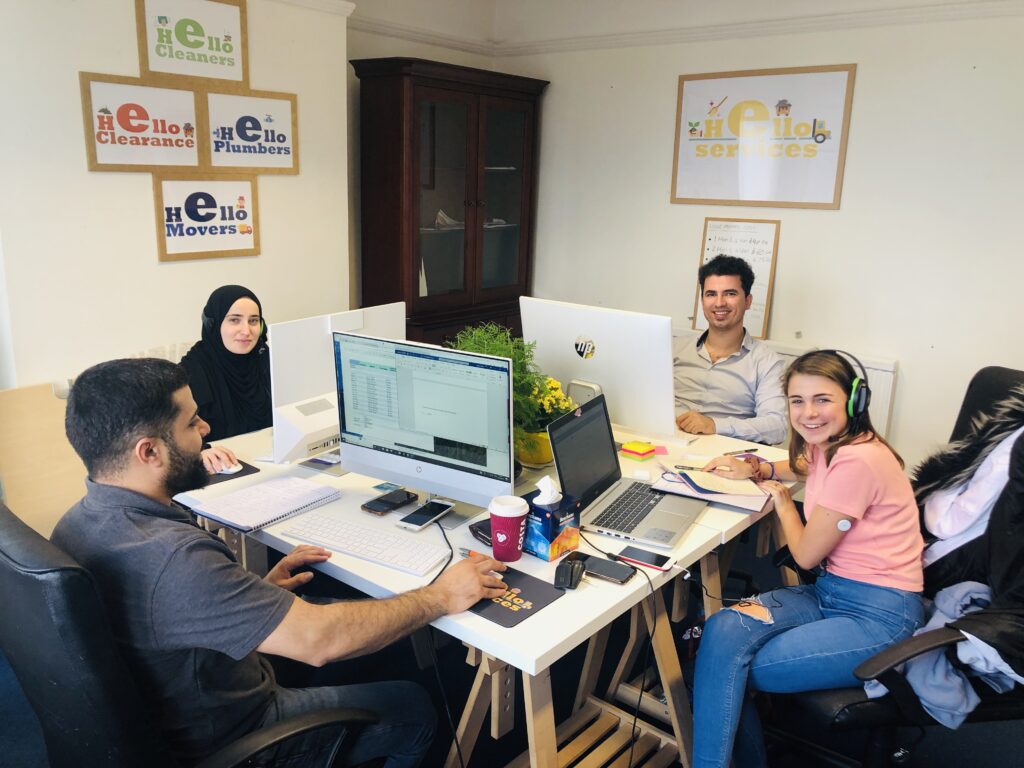 Our approach
Our aim is to provide exceptional cleaning services to clients throughout the UK. We prioritize customer satisfaction and pay close attention to details when booking jobs to ensure an outstanding experience
Our office team
Get a glimpse into our office and where our dedicated customer service team operates from
Meet some our service provider teams.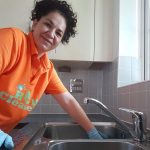 Nicola
Cleaning team supervisor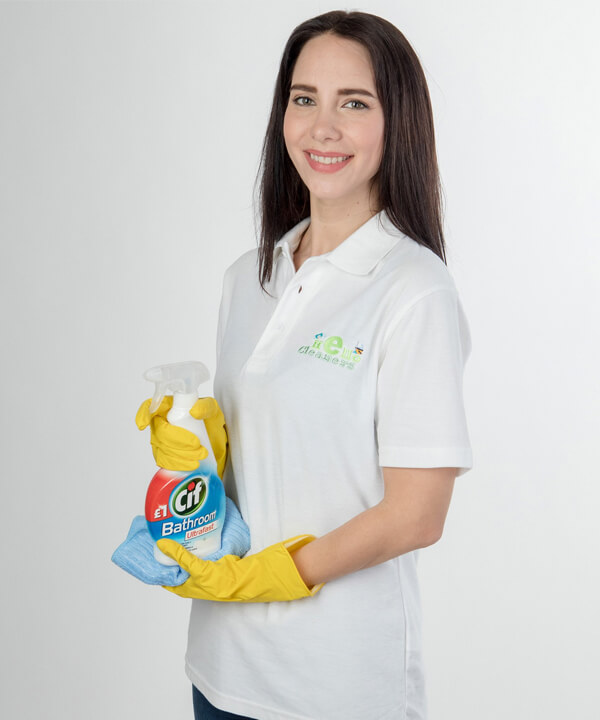 Lucy
Cleaning Supervisor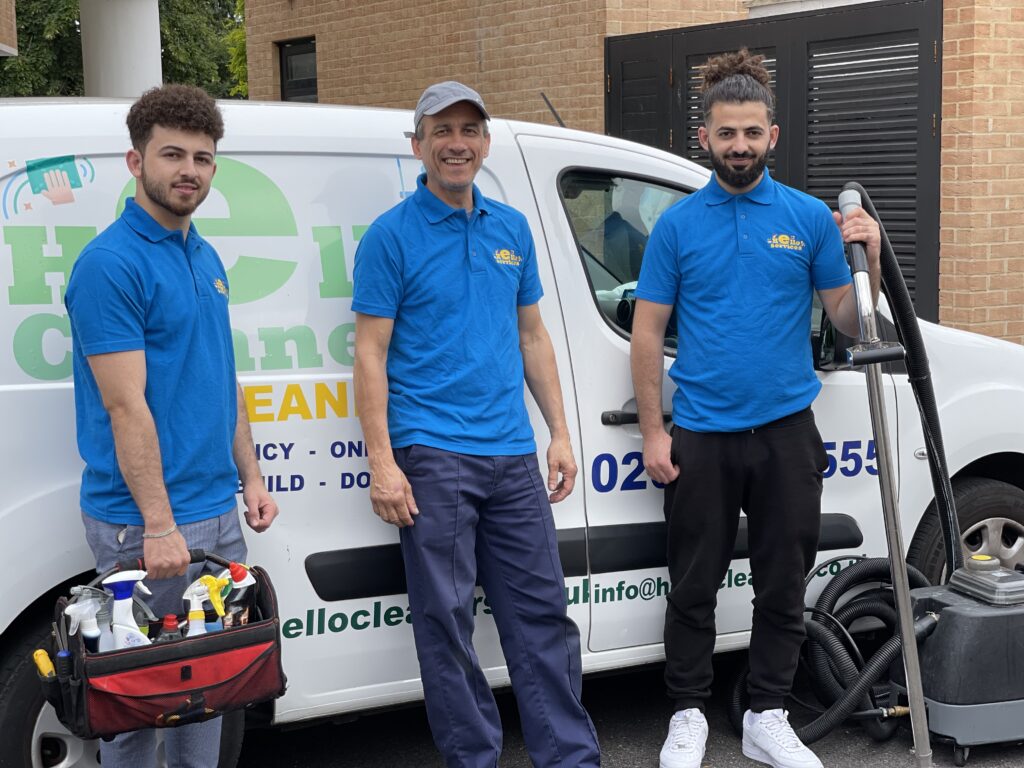 Jose
Operational Manager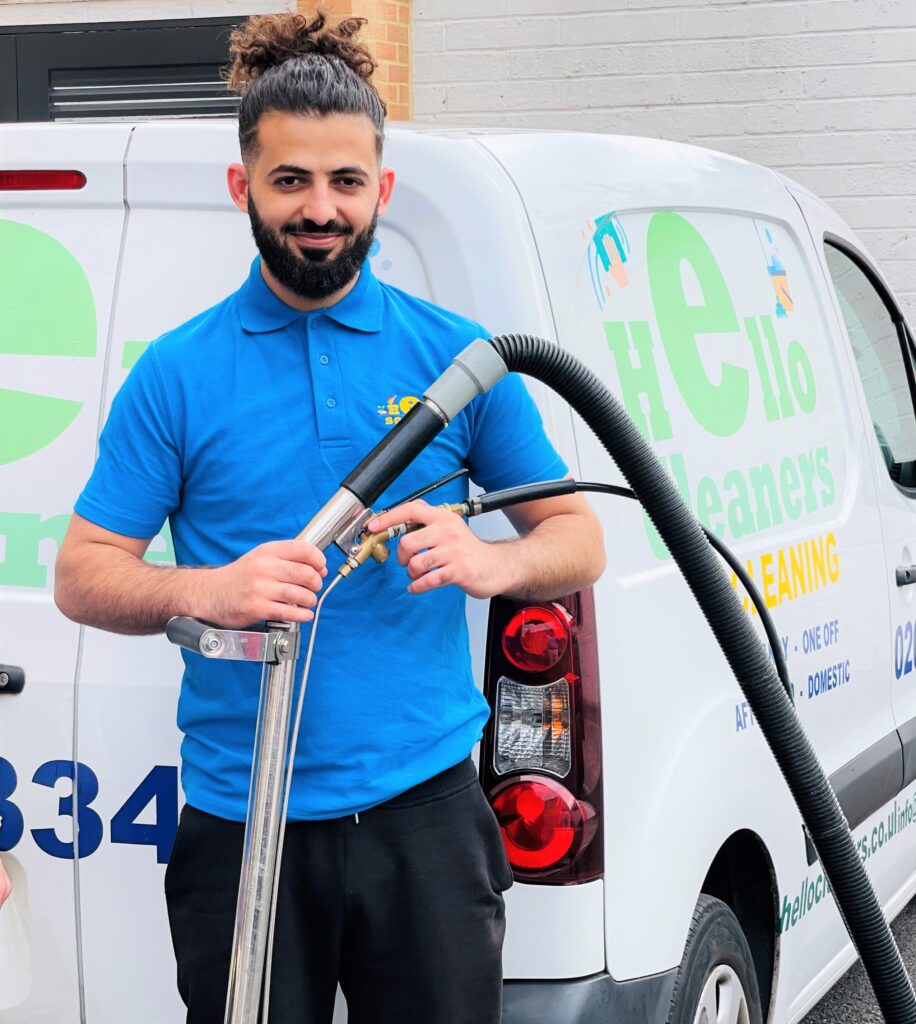 Brwa
Cleaning Manager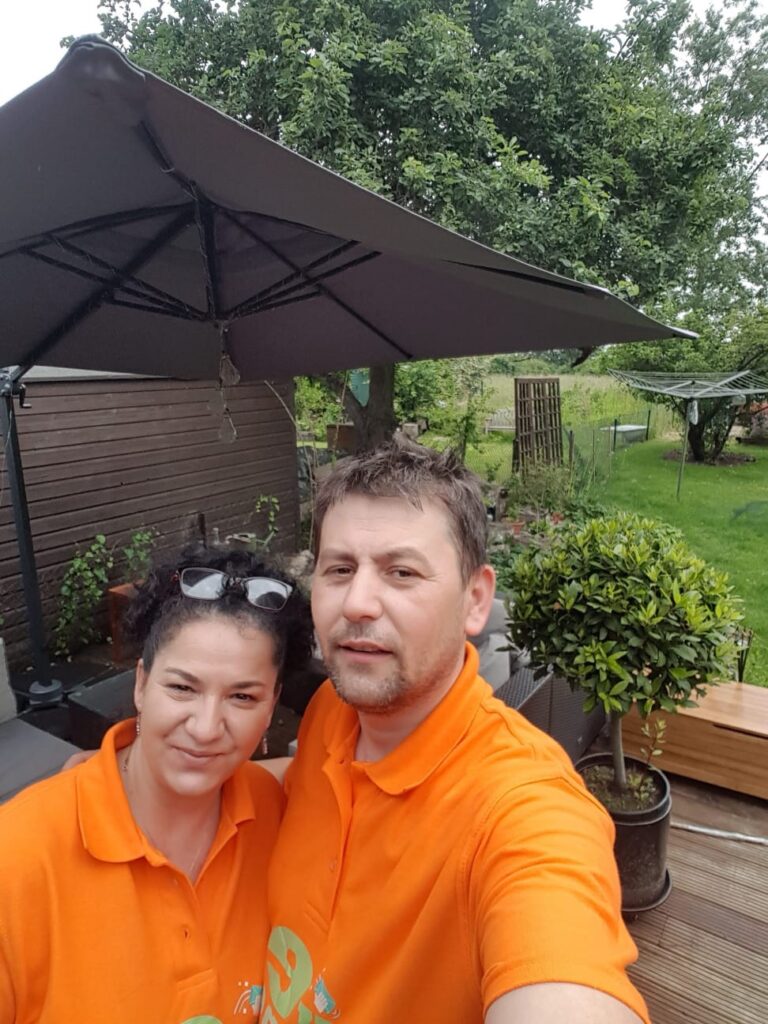 Marius
Regional Cleaning manager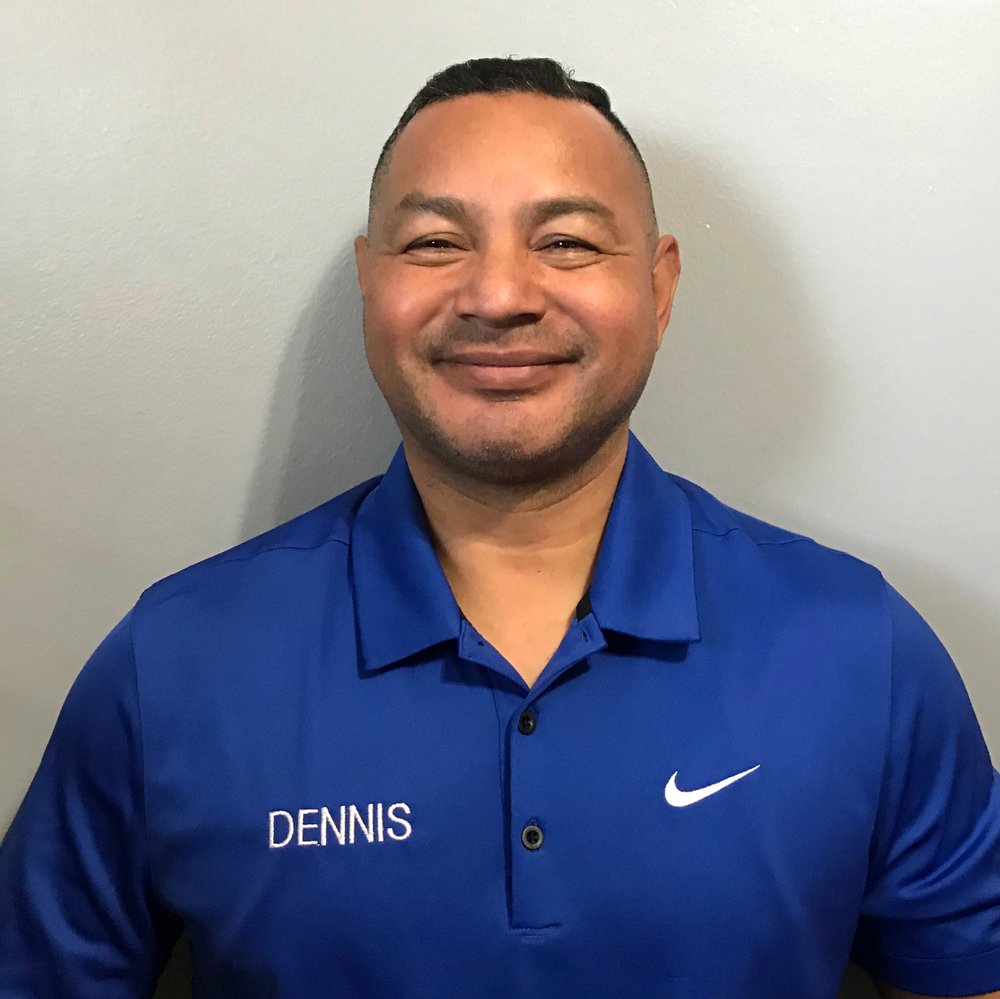 Dennis
North west cleaning manager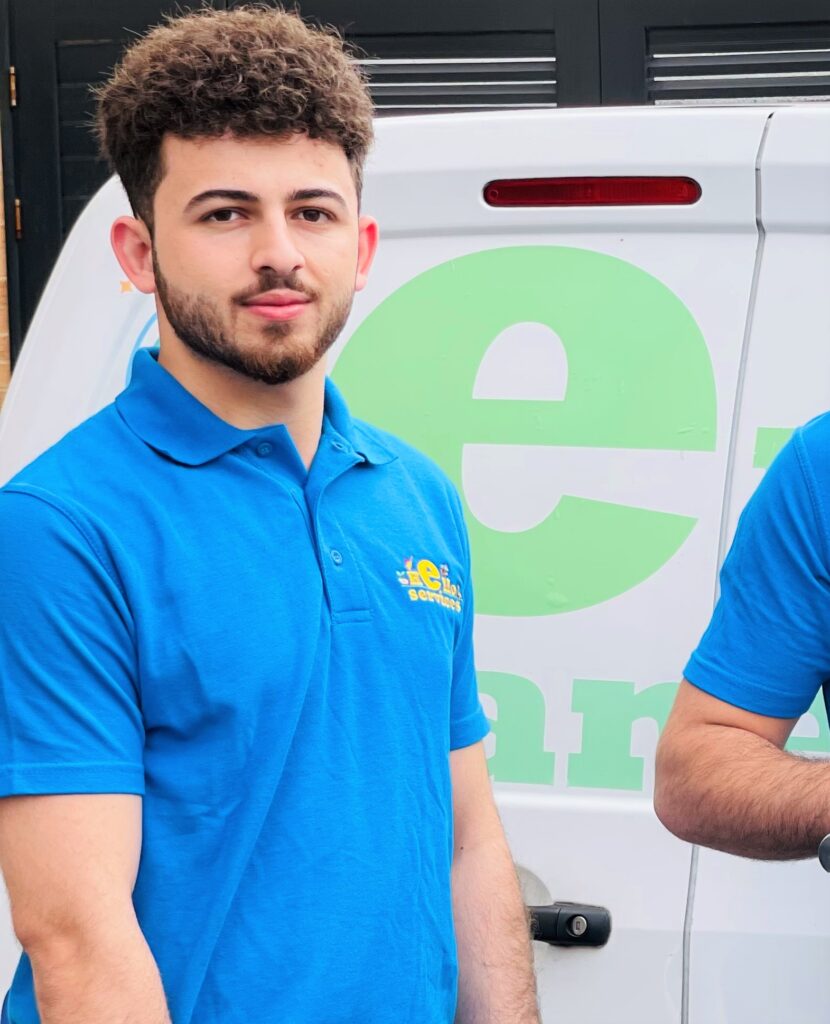 Basta
West London management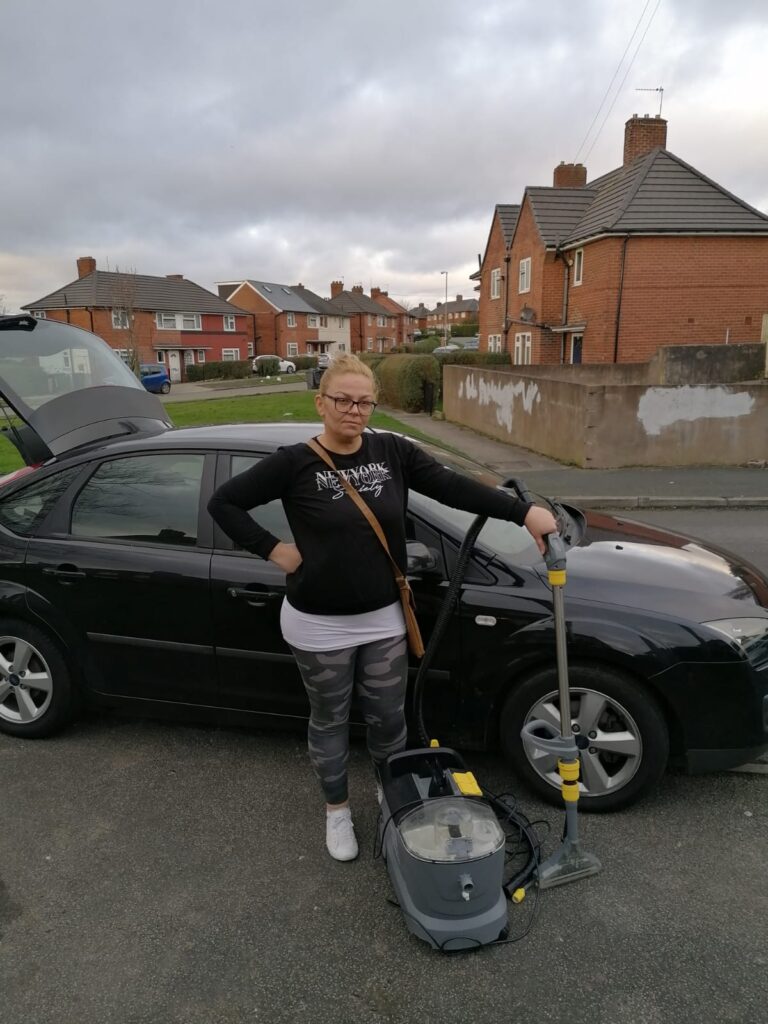 Vlasta
Cleaning team leader
What do we do?
Hello Cleaners offers a comprehensive range of professional cleaning services through our dedicated cleaning department. Our services include but are not limited to
Thousands of customers, including individuals, landlords, and estate agents, have put their trust in us.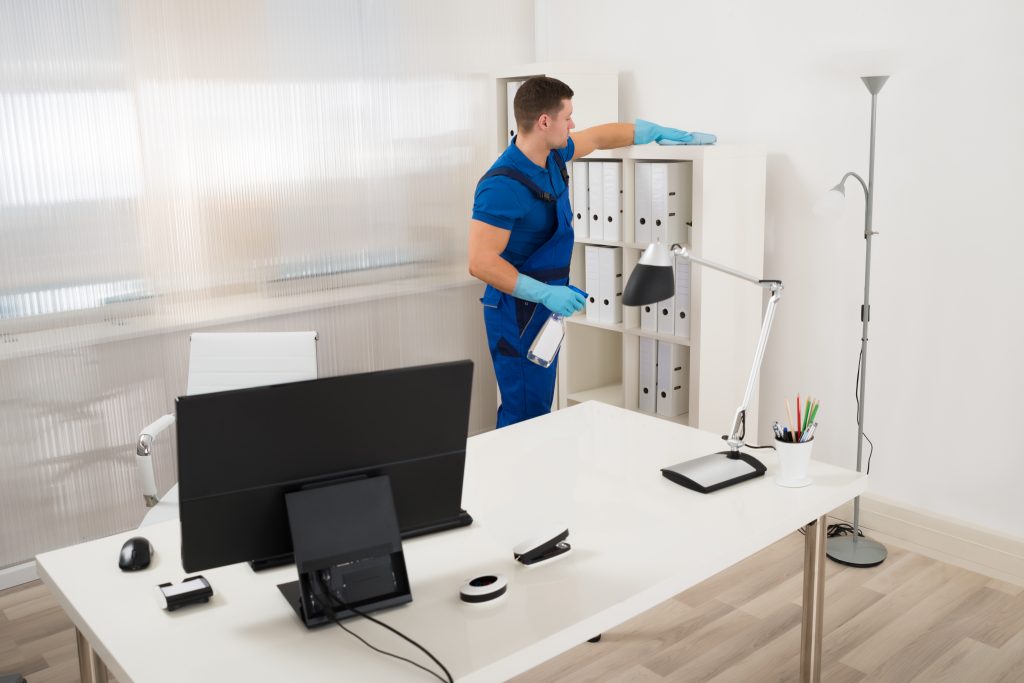 Need a professional cleaning service to come and give a fresh look to your house? Do you need a regular office cleaner to attend your office regularly? We can have all the options available for you.
We have professional carpet cleaners across the UK, we use high end carpet cleaning machines to get the best result for your carpet cleaning. You can book carpet cleaning services solely or with one of our cleaning services.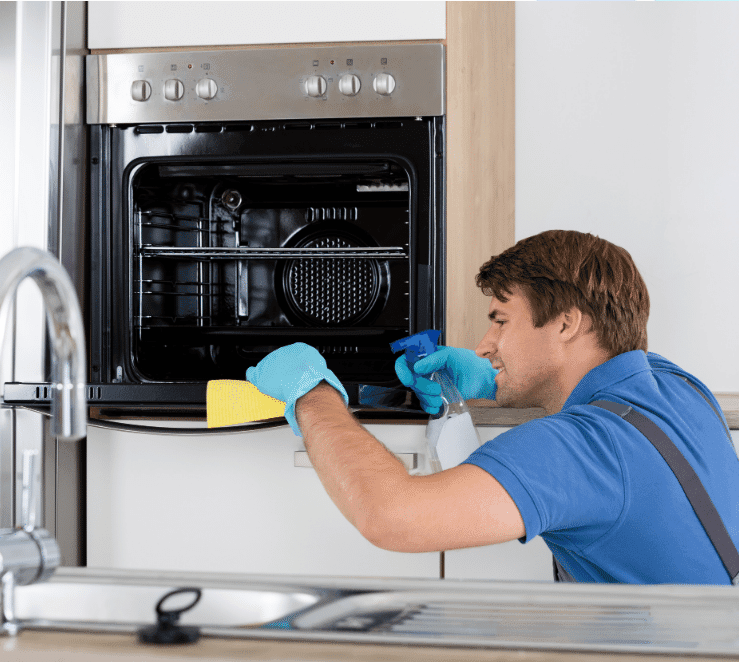 We have dedicated oven cleaning teams across the UK. All our oven cleaners are professional, trained oven and other appliances cleaners with the best oven cleaning equipment in hand. Hire our Oven cleaners.
Visit Us
First Floor 19 & 20 Station Point, 121 Sandycombe Road, Richmond TW9 2AD
02036334555