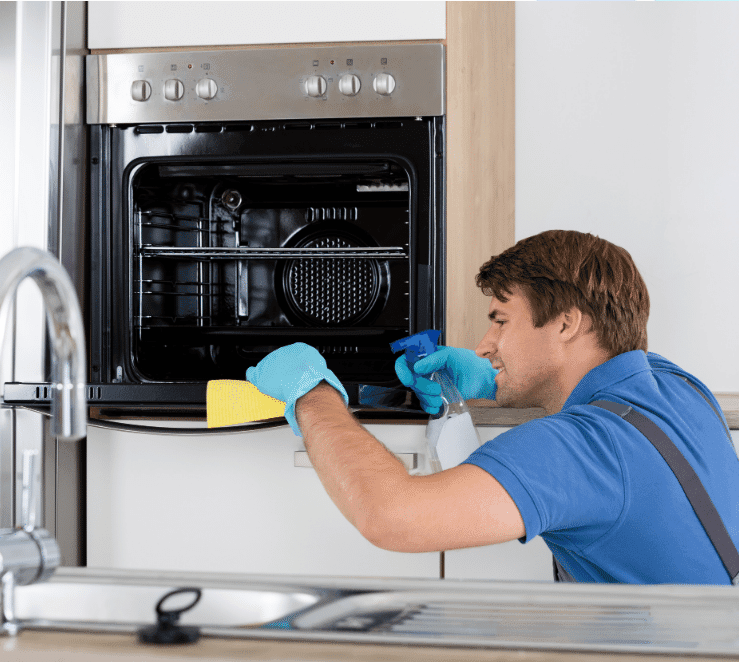 Get professional deep appliances cleaning for a spotless kitchen
High-Standard kitchen hobs and oven cleaning service
Fully trained cleaners
Products included in the quote
100% Satisfaction guaranteed
24/7 customer care service and convenient booking system
Book the best kitchen appliances cleaning for expert result
Quality professional kitchen appliances including Oven cleaning in few clicks
Hello Cleaners has a reliable cleaning team available to take care of all your kitchen appliances cleaning. Hiring one of our professionals will save you time and hassle. Since the kitchen is daily used it involves a regular cleaning to keep your cooking appliances hygienic and safe for use. Regular kitchen hobs and oven cleaning is to be expected since they are often prone to burnt-out food and grease.
Kitchen appliances & Oven cleaning services
in 4 steps:
1. CONTACT US.
Contact us and tell us your needs about your Kitchen appliances cleaning needs.
2.SERVICE BOOKED.
Book our professional kitchen appliances cleaner online or give us a call.
3. CLEANERS ARRIVE
Professional cleaners arrive and start cleaning fridge, freezer, dishwasher and all kitchen appliances.
4. JOB DONE.
What else? It is all perfectly cleaned!
Time to give all appliances THE deep professional clean
Maintaining your appliances hygienic and disinfected with regular deep cleaning is recommended for food safety. Hello Cleaners brings to you a fully equipped team of professional kitchen appliances cleaner deliver thorough cleanliness to all areas. We guarantee you the highest standard of appliance cleaning services. We use the best kitchen appliances cleaning products to leave your extractor fan, cooker fridge, freezer, washing machine, microwave, knobs, sinks, and all appliances odor-free, grease-free, and for a spin and span kitchen.
You can trust our qualified kitchen appliances cleaners
We provide you fully trained professional cleaner to your convenience of time and date. Relieve yourself from the hard work and let our experienced appliances cleaner assist you to deep clean your whole kitchen in and out. We recommend you to maintain your appliances thoroughly cleaned regularly for the longevity of your kitchen equipment. Contact Us if you have more specific requirements.
With this kitchen appliance cleaning you get:
A time-saving and cost-efficient service
All cleaning products and tools are provided by the pros
Pricing based on the time taken to complete the task
Professional communication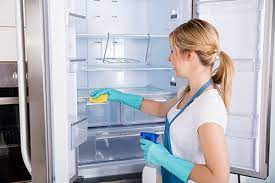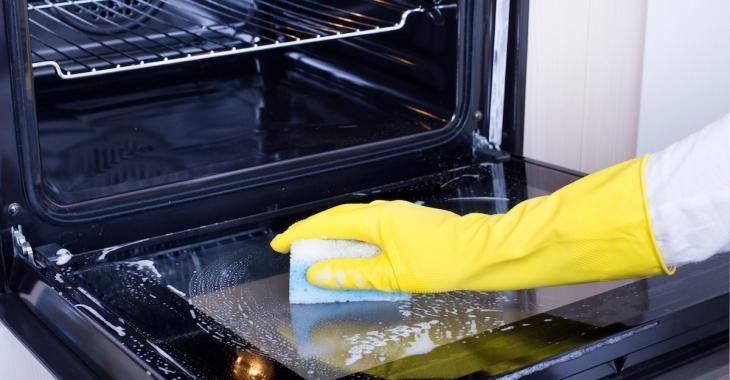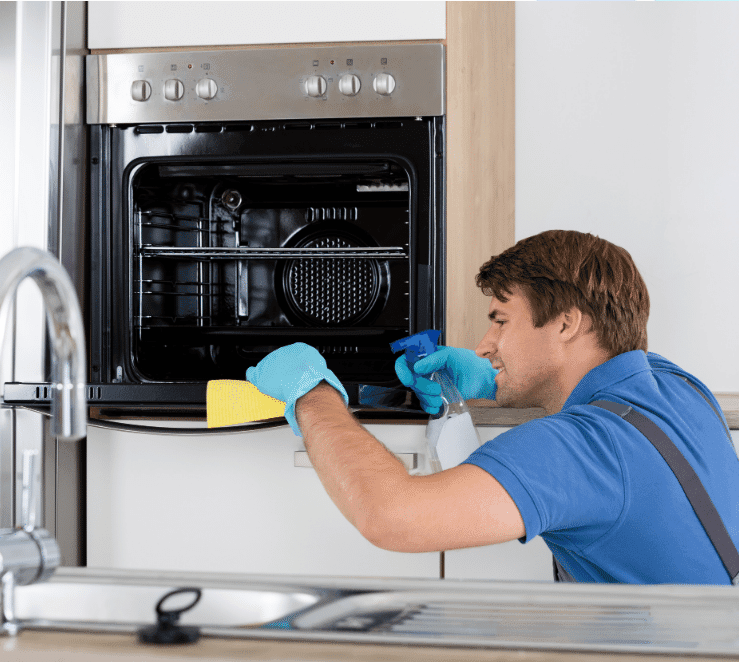 Book a cleaner for your kitchen appliances cleaning tasks
With every appliances cleaning services you will get:
– Professional cleaner
– All products provided
– On-time arrival guarantee
– Competitive rate
– 100% customer satisfaction
Appliances cleaning prices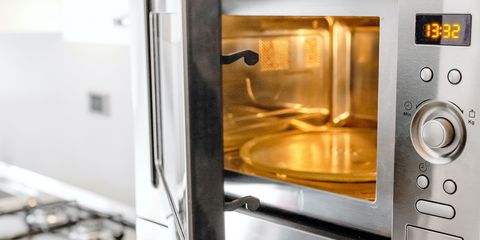 Stop by our FAQ section to find out the answers you need
How often do I need to clean my appliances ?
Giving a deep clean to oven and kitchen appliances depend on how frequently do use them. Some appliances need more regular cleaning than others such as hob cooker. Although it is recommended to clean at least twice a year as a minimum to avoid fat built up and carbon deposits.
Can I reschedule upcoming service jobs
You can change the time and date of an upcoming scheduled job by contacting our office. You can email our office at [email protected]. We require a 12 hours notice to reschedule a booked job. If you change the time or date within 12 hours, then an additional charge will occur.
Do I need to pay before the service day?
You don't have to pay prior to the service day. If you prefer to make the payment in advance, you can do that as described in the FAQ answer for payment methods.
How do I get a receipt for the service I have received.
ll our receipts and invoices are done electronically; as soon as the job is completed, you will get a receipt to your email address.