Mattress cleaning services
Revitalize Your Sleep with Professional Mattress Cleaning
High Standard cleaning service
Fully trained cleaners
Products included in the quote
100% Satisfaction guaranteed
24/7 customer care service and convenient booking system
Say goodbye to dust mites and allergies !
We are The masters at mattress cleaning
It is recommended to freshen up your mattress for better sleep every six months. Our professional mattress cleaning services will extend the lifespan of your mattress by using a deep steam mattress cleaning treatment. This will help you ease your allergies and breathing problem. Hire our deep mattress cleaner to get your bed mattresses hygienic for a long time. Call us today to get the best quote.
Hello Cleaners has a reliable cleaning team available to take care of all your mattress cleaning job. Hiring one of our professionals will save you time and hassle.
Mattress cleaning services
in 4 steps:
1. CONTACT US.
Contact us and tell us your needs about your mattress cleaning needs.
2.SERVICE BOOKED.
Book our professional mattress cleaners online or give us a call.
3. CLEANERS ARRIVE.
Professional cleaners arrive and start your mattress freshen-up cleaning.
4. JOB DONE.
100% satisfaction guaranteed.
Have a good sleep!
Making your bed a healthy space to sleep starts with a regular mattress cleaning.
Washing often our bed mattress is something we all overlook from our house chores list. Consequently, it makes it very prone to bed infestation bed bugs, bacteria, dust mites coming from moist, sweat, and dead cells.
Choose between deep mattress clean or basic mattress vaccum clean
It is very recommended to book a mattress steam clean service to avoid dirt build-up, dust mites which are the source of rashes and allergies. Steam cleaning is preferable for mattress stain removal. In addition, we will use very efficient cleaning products to thoroughly clean your mattress. Steaming will leave your mattress damp and will need to be left few hours to dry. The use of a high-powered mattress vacuum will absorb dust debris in the deepest layers of your mattress without the need to wait to dry for immediate use. A well-cleaned mattress is the best treat you can give to your sleep quality.
With this mattress cleaning you get:
A time-saving and cost-efficient service
All cleaning products are provided by the pros
Pricing based on the time taken to complete the task
Professional communication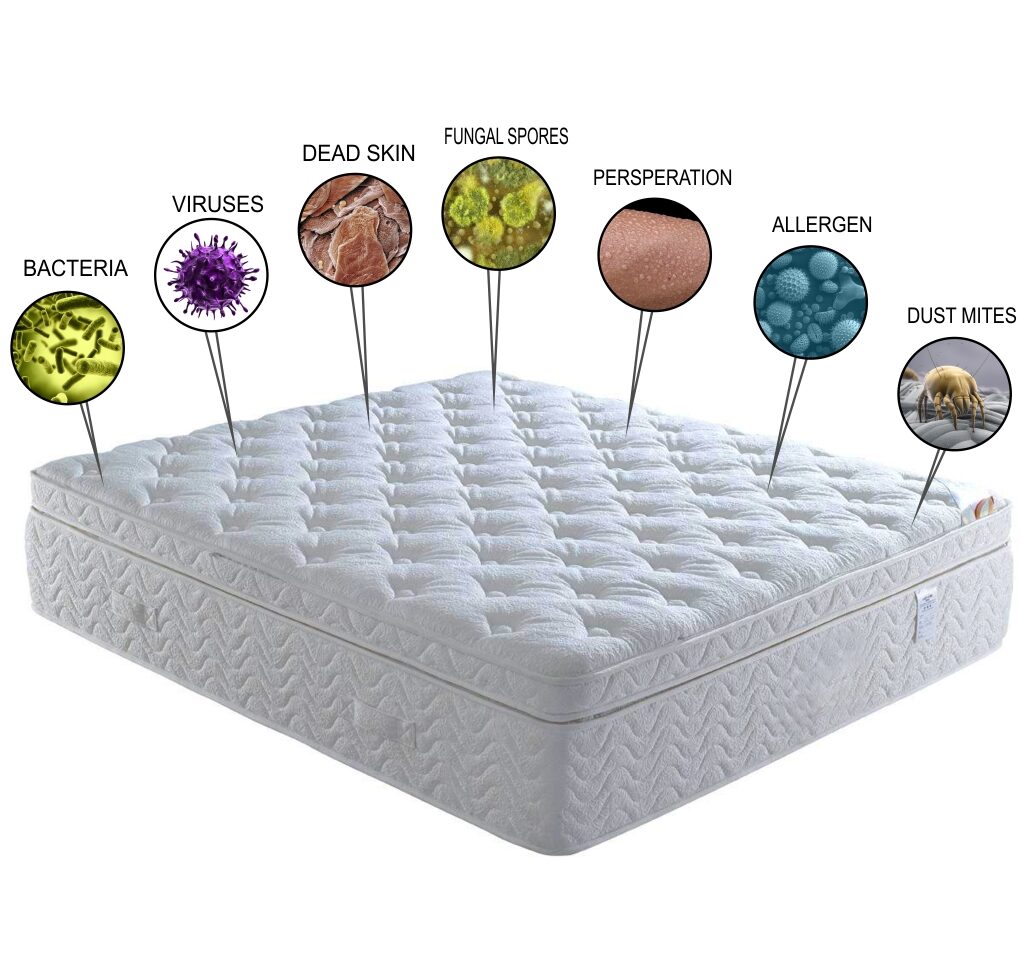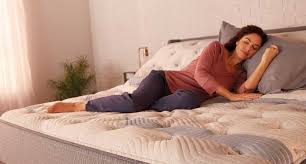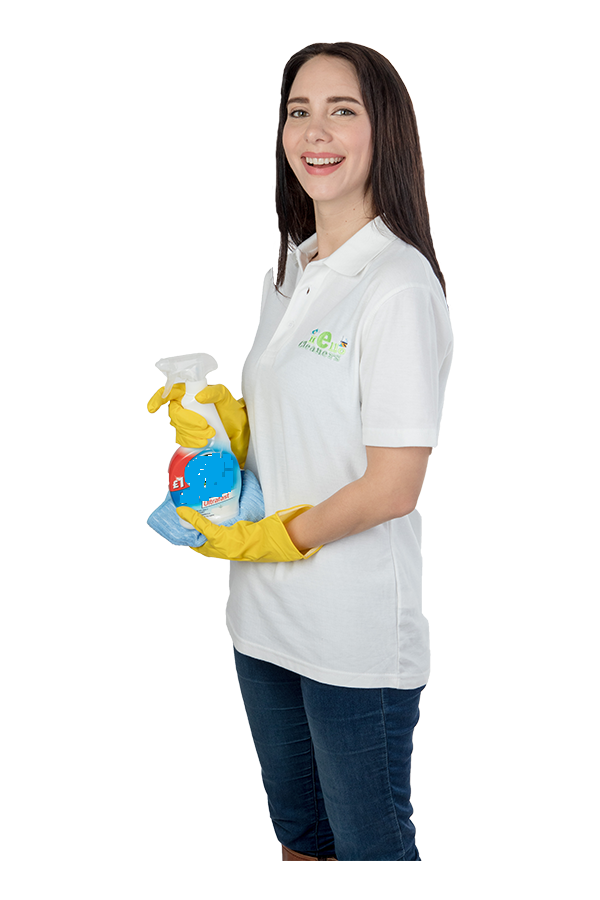 Book a professional cleaner for your mattress cleaning tasks
With every mattress cleaning service you will get:
– Professional cleaner
– All products provided
– On-time arrival guarantee
– Competitive rate

MATTRESS CLEANING PRICES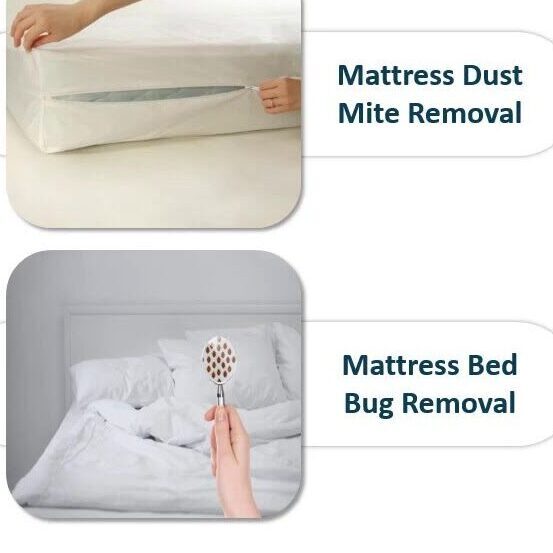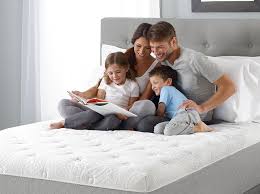 Stop by our FAQ section to find out the answers you need
How often do I need get my mattress cleaned?
It is recommended to clean twice a year to make sure your keep dust and allergies free. Another tip is to rotate your mattress head to toe to balance out the weight and even worn.
How long does it take to clean a mattress?
The mattress cleaning time will depend on the type of cleaning applied and the type of fabrics of your mattress. A dry mattress clean takes less time than a steam mattress clean. it usually takes about 2 to 3 hours for a deep mattress cleaning and few extra hours for the mattress to dry out.
What should I do if I am not entirely satisfied with the cleaning ?
We are sorry to hear that. We would like you to get in touch to sort this out for you free of charge. Please note that we can only correct the mistake within the next 24 hours after the first clean. Passed the delay, we will have to charge you for the cleaning job.
Can I reschedule an upcoming service jobs
You can change the time and date of an upcoming scheduled job by contacting our office. You can email our office at [email protected]. We require a 12 hours notice to reschedule a booked job. If you change the time or date within 12 hours, then an additional charge will occur.
Do I need to pay before the service day?
You don't have to pay prior to the service day. If you prefer to make the payment in advance, you can do that as described in the FAQ answer for payment methods.
How do I get a receipt for the service I have received.
ll our receipts and invoices are done electronically; as soon as the job is completed, you will get a receipt to your email address.