Revive Your Kitchen with Professional Oven Cleaning – Sparkling Results Guaranteed!
High Standard cleaning service
Fully trained cleaners
Products included in the quote
100% Satisfaction guaranteed
24/7 customer care service and convenient booking system
Let our professionnals oven cleaners get rid off the grime and grease for you
Hello Cleaners has a reliable cleaning team available to take care of your Oven cleaning or Hob cleaning. Hiring one of our professionals will save you time and hassle.
Oven and Hob cleaning services
in 4 steps:
1. CONTACT US.
Contact us and tell us your needs about your Oven and Hob cleaning needs.
2.SERVICE BOOKED.
Book our professional Oven and Hob cleaners online or give us a call.
3. CLEANERS ARRIVE.
Professional cleaners arrive and start your deep kitchen oven cleaning.
4. JOB DONE.
100% satisfaction guaranteed. Enjoy your healthy recipes!
Sparkling deep oven cleaning service for healthier food recipes!
No matter if you are a housewife, a busy professional, or maybe just a food lover who enjoys preparing meals using the oven frequently. You certainly could benefit from the help of a professional oven cleaner to get rid of grimes, fat, and grease. The after-cooking mess accumulated might be a boring chore and can be time-consuming. We will be delighted to help you with a deep oven and hob cleaning found nowhere. Do not wait and call our oven cleaning specialist to work their magic hands for an immaculate cleaned oven and cooker. Remember that your health matters and maintaining a well-cleaned oven will prevent fumes and burnt-on food residues from intoxicating your food.
Highly rated oven cleaning services in few clicks
Our oven-cleaning professionals are fast and reliable. They will make your oven shine again in a very short period of time. Our experienced hobs and ovens cleaners are specialized in cleaning all brands and types: single door oven, double door, degreasing the extraction filter and also all kinds of hobs: induction hob, gas hob, ceramic hob, stainless steel hob. Our trained oven cleaners will leave your appliances spotless and damage-free ready to be used to make your favourite food recipes.
With this Oven- Hob cleaning you get:
A time-saving and cost-efficient service
All cleaning products are provided by the pros
Pricing based on the time taken to complete the task
Professional communication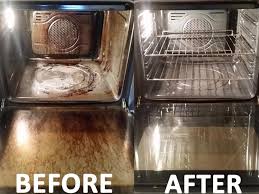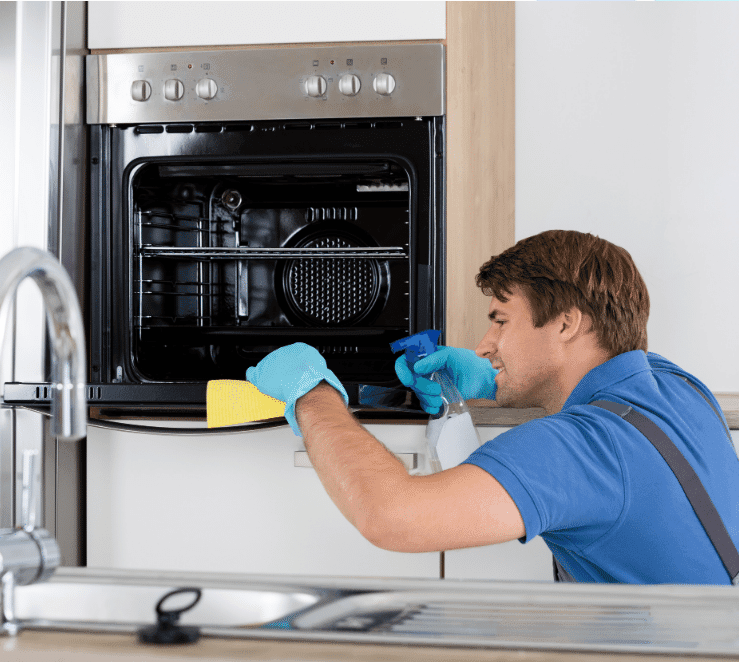 Book a cleaner for your Oven cleaning tasks
With every Oven cleaning service you will get:
– Professional cleaner
– All products provided
– On-time arrival guarantee
– Competitive rate
– 100% customer satisfaction
Oven Cleaning Prices
DOUBLE OVEN
From £40
One door only
SINGLE OVEN
From £30
Top and bottom doors
RANGE COOKER
From £50
Side by Side door
AGA OVEN
From £60
Side by Side door
BBQS
From £60
SINGLE OVEN PACKAGE DEAL
From £120
INCLUDES: Cleaning of a single door oven, hob, extractor, washing machine, dishwasher, single fridge, and microwave.
DOUBLE OVEN PACKAGE DEAL
From £140
INCLUDES: Cleaning of double door oven, hob, extractor, washing machine, dishwasher, single fridge, and microwave.
We do have a minimum charge of £110 for every job.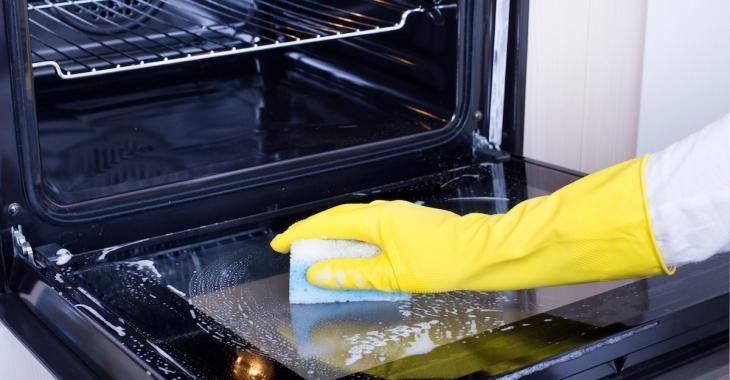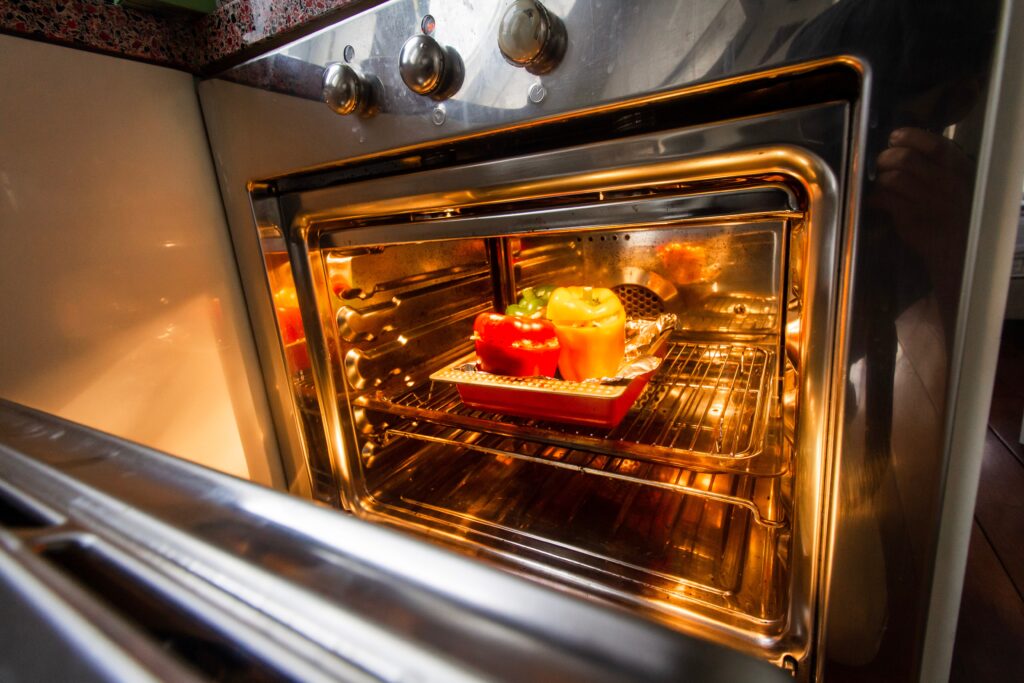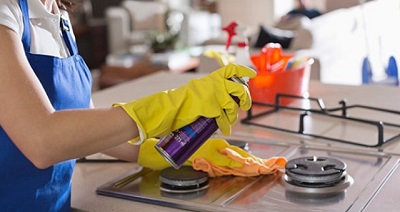 Stop by our FAQ section to find out the answers you need
Q: How often should I have my oven professionally cleaned? A: It's recommended to have your oven professionally cleaned every 6-12 months, depending on the amount of use and level of grime and residue buildup.
Q: Is it safe to use my oven after it's been cleaned? A: Yes, it's safe to use your oven after it's been professionally cleaned. However, it's recommended to wait for any cleaning solution residue to dry and wipe away any remaining residue before using the oven.
Q: What cleaning methods do professional oven cleaners use? A: Professional oven cleaners use specialized cleaning products and techniques such as steam cleaning and chemical cleaning to remove grime and buildup from your oven.
Q: How long does it take to clean an oven? A: Cleaning times can vary depending on the level of grime and buildup in your oven. Generally, professional oven cleaning services can take anywhere from 1-3 hours.
Q: Can professional oven cleaning remove all types of stains and residue? A: While professional oven cleaning can remove most stains and residue buildup, not all stains can be removed completely. However, professional cleaners have specialized tools and products to effectively treat many stubborn stains.
Q: Is it necessary to remove the oven door for cleaning? A: It's not always necessary to remove the oven door for cleaning, but it can provide better access to hard-to-reach areas inside the oven for a more thorough cleaning.
Q: What should I do to prepare for a professional oven cleaning appointment? A: It's recommended to remove any large pieces of food or debris from the oven before the appointment. You may also need to disconnect the oven from the power supply and remove any oven racks or other removable parts.